Naturopathic Primary Care
The Holistic Health Clinic provides the finest in naturopathic primary care medicine. Our doctors have the ability to effectively treat all acute and chronic health conditions with natural therapies and prescription medications (when needed) and refer to other health care specialists if necessary. In addition to a variety of therapeutic options, the doctors also provide complete physical exams and laboratory evaluations for people of all ages (we do not offer vaccines or immunizations).
 Women's Health
Schedule with one of our female physicians for well checks, annuals, and paps. All of our providers are skilled at treating a broad array of female health concerns.
 Men's Health
Schedule with any of our physicians for well checks, prostate screening and testosterone replacement therapy.
Pediatrics
We provide wellness checks and sports physicals in combination with helping our younger patient population develop healthy habits for long term wellness.  Pediatric wellness checks are offered for children 6 months or older. Patients under 6 months of age can be seen by our doctors for specific health concerns, but wellness checks and routine care must be provided by a pediatrician for the first 6 months of life. We do not offer vaccinations.
Chronic Disease Management
As primary care providers we are able to order blood work and prescribe medications to manage diseases when needed. With our naturopathic foundation, we emphasize recovery from chronic disease and the use of non-pharmaceutical interventions, such as diet therapy, botanical medicines, and nutrient supplementation.
Acute Care
In addition to our 24/7 pager service, we reserve time in our schedule for same-day appointments for acute (non life-threatening) concerns. Please call as soon as possible to request an appointment as these can book up fast.
In addition to our afterhours provider line, we may be able to offer same-day appointments for acute (non life-threatening) concerns. Please call as early in the day as possible to request an appointment.
Naturopathic Specialty Services
The Holistic Health Clinic has a broad array of evaluation techniques and treatments – the following are some of the many specialty services we offer.

Hormone balancing
We assess and treat hormone irregularities over the course of life for both men and women. When relevant we utilize physical exam and laboratory testing to aid evaluation. Treatment modalities include personalized herbal formulations, nutrient recommendations and hormone replacement prescriptions, with an emphasis on bioidentical formulations.

Personalized Weight Loss
If you are struggling with weight loss or maintenance, our providers excel at identifying obstacles and formulating a plan to help you achieve your goals. We evaluate our patients with laboratory testing and body composition analysis to aid in determining which of our many approaches will be most successful.
Cleansing Programs
Our providers believe that routine cleansing is key to preventing chronic disease and optimizing health. As such, we develop personalized cleansing programs with the majority of our patients. This may include evaluation of dietary intolerance and heavy metals screening and treatment.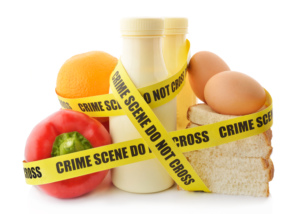 Food Intolerance Assessment
Finding the right assessment tools and utilizing the data to customize your diet is essential. Our doctors have years of experience using blood analysis, elimination/reintroduction techniques and bio-marker monitoring to discover the foods that are holding you back.
Contraceptive Management
Our physicians are skilled at prescribing a variety of contraceptives and are able to provide intrauterine devices (IUDs). Come in to discuss your options and find the best fit for you.
Nutrient Optimization
A comprehensive physical exam and health intake allows us to evaluate your nutrient status. Occasionally laboratory testing can be used to augment this assessment. We then customize a nutrient plan using food and supplements.

Digestive restoration
Naturopaths believe that a variety of disease states originate with gut dysfunction. The majority of our health plans incorporate an evaluation of digestion and emphasize strategies to optimize function. Cutting edge breath testing and stool analysis techniques may be necessary.
Neurotransmitter/Mood balance
Mood influences a multitude of health conditions and should be incorporated into health recovery plans. Our doctors are skilled at discovering the cause of mood imbalance using a variety of specialized health questionnaires and neurotransmitter testing. Treatment options may include pharmaceuticals but more often incorporate amino acid therapies, vitamins, herbs and lifestyle modification.

Movement and posture enhancement
Whether dealing with a chronic or recent musculoskeletal issue, our providers can suggest a variety of interventions for expedited recovery. Additionally, Dr. Owen Miller offers neuromuscular reeducation (NMR) on site for patients who would benefit from this intervention.
---
Schedule an appointment!
Give us a call at (253) 752-2558