We've been taking good care of the South Sound community since 1987
---
Meet Our Doctors
Our Story
It's easy to forget how good we can feel when our bodies are functioning properly. In fact, a majority of Americans today have come to accept all their aches and pains, sniffles and sneezes, fatigue, indigestion, weight gain, headaches, mood swings and food cravings as normal and unavoidable. We'd like to help you get back to feeling great and staying that way. It starts with listening to you. We get to know you and your body so we can come up with a health plan tailored to your needs. Then with our guidance, and relying on the latest advancements in naturopathic medicine, you take control of your own health. As your body rebuilds itself, you'll start to remember what being healthy is supposed to feel like.
---
Our Approach
If you decide to become a patient, you will benefit from the most advanced natural healthcare options available. The primary goal is your recovery. This involves a four-tier approach:
We reduce the risk and discomfort of whatever illness you might have with the safest and most effective means, including natural medicines and pharmaceutical drugs when necessary (Yes, Naturopathic doctors can and do prescribe pharmaceutical medications when necessary).
We fortify your body's weaknesses and deficiencies with the right diet, nutritional supplements and, if indicated, natural hormone therapies.
We correct the underlying causes of your illness and remove the obstacles to recovery.
We stimulate your body's self-healing functions.
To accomplish all this, we take advantage of the latest in clinical and laboratory diagnostic techniques. They help us to understand your unique body makeup and identify the root causes of any temporary (acute) or recurring (chronic) health issues you may have. We then use a comprehensive range of effective, non-invasive natural therapies to correct the problem. Once corrected, your body will do what comes naturally – heal itself.
Should your health problem defy conventional understanding, an unconventional approach may be the solution. We've had great success thinking outside the box. You can count on us to consider every rational and reasonable approach to uncover the causes of your unique symptoms and prescribe a health plan that will give your body the support it needs to heal itself.
When you come in for an appointment, along with receiving great care from one of our doctors, our staff will make you feel right at home. All of us are here to help you when you need us.
---
Meet Our Doctors
The clinic's associate doctors have all completed a two-year residency with Dr. Miller – a fairly unique model for Naturopathic Clinics and a big advantage for you. This ensures a unified topnotch approach to patient evaluations and treatment. You benefit from each doctor's unique talents and personalities while they work as a team to arrive at the best and most innovative health evaluation and recovery approaches. When thinking inside the box just isn't working, our team consults during regular case review and treatment strategy sessions looking for breakthrough treatments. The result is greater success and a higher level of care for you.
All our doctors have different backgrounds and come from different parts of the country, but they've all graduated from an accredited naturopathic medical school. For more information on the various schools and what it means to be accredited, visit aanmc.org.
In the State of Washington, naturopathic physicians have one of the largest scopes of practice of any medical professions in the United States. This means our doctors have the necessary skills to guide you through most of your primary healthcare needs, including the use of prescription medications and referrals to medical specialists.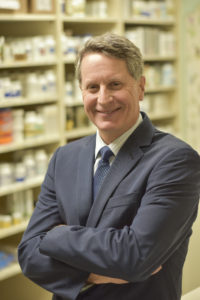 Dr. Owen W. Miller
Dr. Miller grew up in the Pacific Northwest and earned a Bachelors of Science in biology/chemistry from Gonzaga University in 1977 and a Doctoral Degree in naturopathic medicine from Bastyr University in 1985.
Dr. Miller established the Holistic Health Clinic in 1987, where he delivers primary care and naturopathic specialty care services to individuals of all ages. In addition to patient care, he serves as the clinic Medical Director, and provides a 1 year residency training experience to newly licensed doctors. Together with the other physicians of the Holistic Health Clinic, Dr. Miller has forwarded naturopathic best practices, combining evidence based medicines with time honored therapies to create the most effective resolution oriented care available anywhere.
His passion for natural medicine is witnessed daily by his enthusiasm and desire to educate and empower each patient to reclaim their own health. Dr. Miller centers his care on proven diet and lifestyle strategies that are among the most important new innovations in all of modern medicine. His clinical interest has evolved from providing general medicine and women's health care services, to much needed services for men. His skilled use of natural hormone therapies, particularly testosterone therapy, has been instrumental in helping men lead more productive and vibrant lives.
He is a member of the Washington Association of Naturopathic Physicians, contributes articles to professional newsletters, and lectures to audiences, both publicly and professionally. In his spare time, Dr. Miller enjoys spending time with his family and friends doing an abundance of outdoor activities found here in the Northwest, from hiking and snow skiing, to fishing and water sports.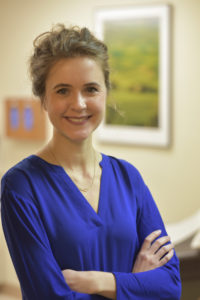 Dr. Julia L. Miller
Dr. Julia L. Miller, or Dr. Julia, so as not to be confused with her father Dr. Owen Miller, is a Washington native and outdoor enthusiast. She completed her bachelor's degree at Seattle University where she also ran competitively on the varsity track and cross-country team. As a scholar athlete, she applied her long-time interest in medicine to her physical fitness strategies. After college Dr. Julia took a year to work and volunteer in the medical field which solidified her desire to become a naturopathic physician.
In a hospital in India, she saw firsthand the repercussions of the diabetic epidemic. That experience ignited her passion for the prevention and treatment of chronic degenerative diseases. But rather than fall into the conventional model of drug therapies to control symptoms, Dr. Julia's interest is prevention and disease resolution. This led her to Bastyr University where she received her doctorate in naturopathic medicine and to the Holistic Health Clinic for her residency.
Dr. Julia welcomes any patient with a desire to build or rebuild their health. Her primary interest is in diet therapy, the most effective intervention aimed at resolving disease. Conditions she especially focuses on are hypertension, hyperlipidemia, diabetes, reflux, IBS, Crohn's, and colitis. Weight loss, detoxification and preconception care protocols are other areas she excels in. Although the majority of her patients are women, men's health and hormone therapy are also part of her practice as this was the focus of her residency. Dr. Julia is a member of the Washington Association of Naturopathic Physicians.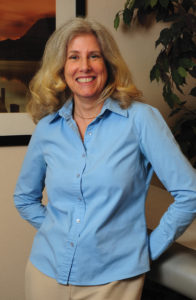 Dr. Susan Judah
Dr. Judah is no longer accepting new patients.
Dr. Judah has over 25 years of experience working in the medical field. She earned her Bachelors of Science degree from the University of Washington in Microbiology and Immunology. Prior to earning her doctorate in naturopathic medicine from Bastyr University, she worked as a medical technician. After graduation, she became board certified to practice medicine in Washington. Her previous experience working in hospitals solidified her belief in the importance of treating the whole person, not a set of symptoms or lab results. By combining the objective medical data with a thorough grasp of the individual's personal history, she can then outline a personalized long-term health plan that will assist them in both their short and long-term health goals.
Dr. Judah provides naturopathic primary care to patients of all ages and with any health condition. She is especially interested in hormonal issues and women's health, from perimenopausal and menstrual disorders, to preconception and postpartum care and is skilled in the use of botanical medicines and bio-identical (natural) hormones. She also enjoys working with children and families–realizing that good health is easiest to maintain when the whole family is involved. In her free time, she enjoys gardening and spending time with her husband, three adult children and their growing families.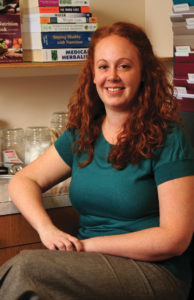 Dr. Brook Munro (formerly Scronce)
Dr. Munro grew up in a small town outside of Charlotte, North Carolina. Her interest in medicine started in high school after she completed a fellowship with the American Heart Association and came to accept that her love for modern dance was not going to mount a career. She holds a dual bachelor's degree from Duke University in biology and religious studies with a focus on Southeast Asia. While studying abroad in India, she was introduced to many forms of healing traditions including naturopathic medicine. The philosophy of naturopathic medicine resonated with her deeply and inspired her to become a naturopathic physician. After completing her bachelor's from Duke, she relocated across the country and received her doctorate in naturopathic medicine from Bastyr University. She then completed a two-year residency at the Holistic Health Clinic and continues to practice here as an associate physician.
Dr. Munro invites patients of all ages, but especially enjoys working with children, adolescents and young adults as it offers an excellent opportunity to promote lifelong habits that ensure good health. She has experience with family planning and preconception counseling, fertility enhancement and supporting women throughout their pregnancies with diet and supplemental support. Her primary clinical interests include women's health, pediatrics, hormone balance, mood balance, detoxification and weight loss. She encourages longstanding, sustainable changes in her patients by focusing on education and self-empowerment.
Outside of the clinic, Dr. Munro can be found in the community providing talks on health and nutrition. She enjoys camping, yoga, international travel, photography and cooking delicious meals with local foods. Dr. Munro is a member of the Washington Association of Naturopathic Physicians.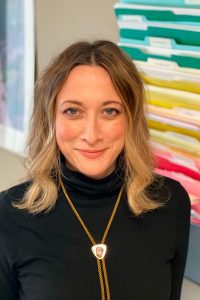 Dr. Heidi Maas
Dr. Heidi Maas believes that some of the best healthcare providers have a healing story of their own; her interest in Naturopathic Medicine comes from such a journey. She has a unique perspective and personal insight into what it takes to correct underlying health obstacles, including mental and emotional roadblocks. This, combined with her doctorate from National University of Natural Medicine, makes Dr. Maas a personable and effective physician.
You may already know Dr. Maas, as she completed a residency at the Holistic Health Clinic under the guidance of Dr. Brook Munro. Her clinical interests include hypothyroidism, IBS, anxiety, depression, and health concerns specific to women, such as PMS and polycystic ovarian syndrome. Dr. Maas provides primary care to patients of all ages, but particularly loves working with adolescents and young adults, helping them to create the foundations of health at a young age. She inspires her patients to make health and vitality a priority.
In her free time, Dr. Maas can be found with her husband and daughter enjoying live music, vintage shopping, riding bikes and picnicking at the local parks. If she is not out and about on the town, she is home relishing quiet time with her family or a good book.
Schedule an appointment!
Give us a call at (253) 752-2558